The Garratt Locomotive

General Arrangement
The Boiler
Romulus Pages
new photo Oct 30.
(External link)
Tech Stuff
Site last updated:
Nov. 23rd 2005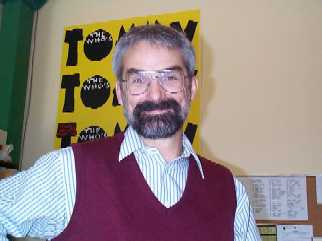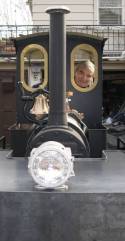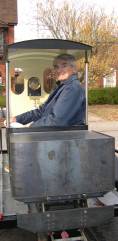 This web started as a few construction progress pages showing the building a 7-1/4" Gauge "Ride in Cab" Live Steam Garratt Locomotive but in the last two years all sorts of other miniature steam locomotive stuff has crept in. In particular the Lempor Ejector Calculator - a joint project with Richard Stuart of Perth Australia - and its associated testing on my Romulus loco has become a large part of this site and has delayed the Garratt somewhat.
The Garratt project really started as a computer drawing exercise just to keep my hand in, when finished the engine will be 10 feet long, 26 inches wide and weigh nearly a ton. Coal fired, carrying 120 psi steam pressure I expect it will pull a good sized train.
Please navigate between pages with the links to the left, enjoy your visit. The entire site is not complete and this web will be under construction for some time yet (actually forever!). It is also my first web attempt so please excuse any technical gaffes and bear with me while I play with the look and layout. All thumbnail images are clickable for a larger photo.
Particular thanks to Alan Butler, John Guy, Jan-Eric Nyström, Harry Savile, Jim Small, Richard Stuart and the guys at GHLS for all their help, advice and encouragement.
Michael Guy.
November 2003, updated October-November 2005
The information published on this website is given without any acceptance of liability for damage or injury - so, always remember: SAFETY FIRST!

The material on this page and its related pages is Copyright © 2003-2005 by Michael Guy. You may NOT copy, transmit and/or publish any of my images, artwork, drawings or texts in print, electronically, on your own website or in any other way. The author retains all rights to this work, with this sole exception: Storing the pages on your own computer or printing out a paper copy, for your own, strictly personal use is allowed, as well as linking to THIS page only. The others will change. All photographs are by the author unless otherwise credited.