VOTE

DAVID ORTON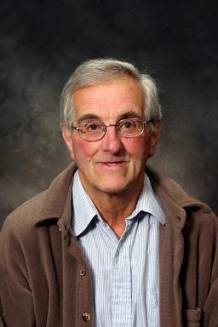 WHO AM I?

I live in Saltsprings, Pictou County with my wife. For over 20 years we have tried to live here simply
on an old hill farm which has returned to forest. My wife Helga is a nurse. We have one daughter,
Karen, who is a student. I have two grown children from a first marriage, Karl and Johanna.
I am 72 years old and a Canadian citizen. I was born in Portsmouth, England, as one of four children
from a working class family. I left school at 15 and took a shipwright apprenticeship in Portsmouth
Dockyard. I came to Canada in 1957, where I upgraded my education and worked. (I have a BA
from Sir George Williams University [now Concordia] in Montreal, and a MA from the New School
for Social Research in New York City.)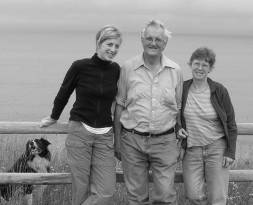 I have been active on environmental issues. I believe that we humans have to extend our sense of personal
self-identity to include the well being of the Earth, which is the philosophy of deep ecology.




WHAT DO I BELIEVE IN?

The Green Party is part of an international movement calling for a fundamental shift in consciousness in how
we humans relate to the Earth. I am running in this election to contribute to this shift in consciousness, and
to promote a culture that is more ecologically attuned. The existing industrial capitalist society is destroying
the very conditions of life, not only for humans, but for other species and the Earth itself. I see myself also
as a voice for other species who have no representation.

Our fossil fuel consumption massively contributes to climate change and the ongoing degradation of our
land and marine environments. We cannot treat the natural world simply as "resources" for human use.
We need to put the Earth first in how we earn a living. There are no jobs on a dead planet.

The Green Party is also very concerned about social justice. Issues such as implementation of a 35-hour
work week, full pay equity for federally employed women, and support for a national pharmacare plan,
are on our agenda.





SOME ISSUES WE HAVE RAISED

I believe green politics is about capturing peoples' consciousness, not accumulating votes. In our
campaign in Central Nova, we have brought up issues such as

* The damage done to our forests by industrial forestry methods, including clear cutting and spraying

* A call for marine protected areas and a ban on seismic testing, and protecting marine life, including seals

* The need to change Canada's energy policy, with special attention to the Sable Gas pipeline
and LNG tanker terminals

* Why vote for the Green Party and not the NDP

* Free Earth-centered, socially aware education from kindergarten to university




PUBLIC HEALTH IS ECOSYSTEM HEALTH:

The Green Party totally opposes private health care and supports public health care. Whatever the
problems in the public health system, and there are many, they have to be resolved within the public
system. Any 'private' health care system can only exist by poaching doctors and nurses and other
medical personnel from the public system. Good public health means also a healthy ecosystem
uncontaminated by a multitude of toxic chemicals from industry and industrial farming. It means
healthy food and having the income to buy it, a healthy lifestyle, and the elimination of poverty, in
particular child poverty.





WHY VOTE GREEN?

Voting for the Green Party means voting for humans to make peace with Nature before it is too late.
It means voting for the trees, for the birds and for the other animals. It means voting for the rivers
and mountains, for clear air and clean water.

If you want to reduce the human ecological footprint, if you want a sustainable planet for humans and
for other species, then vote for the Green Party.




---

Each of us must be the change we wish to see in this world


---

.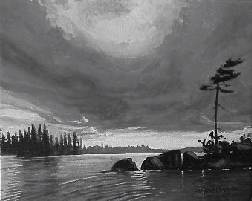 Painting courtesy Mark Brennan


---

Unless we vote for what we believe in, we will never get it.


---


GREEN PARTY OF CANADA
www.greenparty.ca
To contact
Green Party Candidate

David Orton
Phone: (902) 925 2514
Email: dorton@greenparty.ca


---
---
Back to
Election Campaign Press Releases


---

http://home.ca.inter.net/~greenweb/Make_Peace_with_Nature.html
Last updated: January 29, 2006